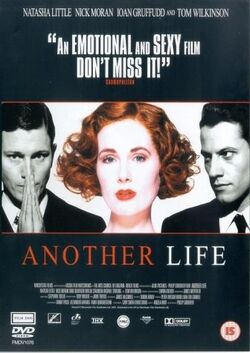 Another Life is a 2001 drama based on true events.
Singing roles
Edit
Non-singing roles
Edit
Chiefly set in London during the First World War and in the early 1920s (primarily 1921 and 1922) and based on a true story, the film concerns a daydreaming young woman, Edith Graydon, who attracts, then marries, an ordinary shipping clerk, Percy Thompson, who reminds her of a character in books. Later, Edith carries on an affair with Frederick Bywaters, a young merchant seaman and childhood friend of her younger brother. The Thompsons' marriage had been a failure for years when Edith became reacquainted with Bywaters, who by then was dating Avis, Edith's younger sister. Over the course of their tempestuous affair, Edith writes to Bywaters during his extended absences at sea about her growing boredom and frustration with the dull Percy, who has grown jealous and violent at times. These letters burst with Edith's vivid imagination, including her hopes for a romantic future with Bywaters and her alleged attempts to kill her husband through feeding him glass and poisons.
Edith's fantasy-driven promises to leave Percy stir Bywaters to a frenzy; he also resents the way Percy deprecates and even injures Edith. Finally, Bywaters attacks Percy with a knife, as the couple walk home from the theatre. The resulting trial and conviction of the lovers creates a sensation across Britain, as Edith maintains her innocence of any part in her husband's murder. Her letters paint a different picture, despite Bywaters' insistence he acted alone and impulsively. Despite a massive number of signatures on a petition protesting Edith's death sentence, the lovers hang on the same day. To the end, Edith conjures up dreams of her sentence's being commuted to life imprisonment, so her captors must sedate and carry her off to the scaffold.
Musical numbers
Edit
"Wicked Fib" - Edith
"Silly Billy Willy" - Carlton