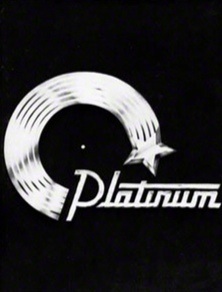 Platinum is a stage musical.
Set in a Hollywood recording studio, it centers on Lila Halliday, a star of 1940s and 1950s movie musicals who is attempting a comeback. In the process, she falls for a young rock star named Dan Riley.
Musical numbers
Edit
Act I
"Back With a Beat/Nothing But" - Lila
"Sunset" - Crystal, Avery, Damita and Robin
"Ride Baby Ride" - Dan, Damita, Robin and Avery
"Destiny" - War Bride
"Disco Destiny" - Crystal and Company
"I Am the Light" - Dan
"Movie Star Mansion" - Dan and Lila
Act II
"Platinum Dreams" - Avery, Damita and Robin
"Trials and Tribulations/I Like You" - Crystal and Lila
"1945" - Dan and Lila
"Too Many Mirrors" - Lila
"Old Times, Good Times" - Lila and Company
Ad blocker interference detected!
Wikia is a free-to-use site that makes money from advertising. We have a modified experience for viewers using ad blockers

Wikia is not accessible if you've made further modifications. Remove the custom ad blocker rule(s) and the page will load as expected.